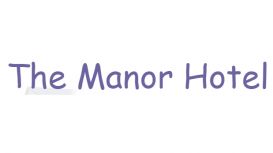 Newport (Welsh: Casnewydd) is the third-largest city in Wales (after Cardiff and Swansea). Standing on the banks of the River Usk, it is the cultural capital and largest urban area of the traditional county of Monmouthshire and governed by the unitary Newport City Council. The population of the Newport urban area is in excess of 160,000 inhabitants est.
The name Newport comes from the the fact that that Caerleon was the 'old port' on the river Usk, but as ships became bigger, they could no longer navigate the river to Caerleon so a new port/dock was built near to where the Riverfront Arts Centre stands today.
The Welsh name for the city, Casnewydd-ar-Wysg means 'New castle-on-Usk' (this is a shortened version of Castell Newydd ar Wysg). This refers to the twelfth-century castle ruins near the city centre. The original Newport Castle was a small Motte-and-bailey castle in the park opposite St. Woolos Cathedral.
---
Reviews and Ratings
We do not have any reviews about The Manor Hotel available right now.