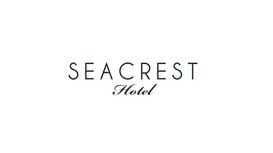 The Seacrest Hotel on Portsmouth's seafront is one of the few remaining privately-owned and run hotels in the city. Recently refurbished, it is a warm, welcoming and stylish place to stay, staffed by a friendly and dedicated team. The owners, Geoffrey and Antoinette Stretton, are regularly behind the reception desk too, offering a personal welcome to their guests. The hotel's 28 bedrooms provide a mixture of single, double, triple and family accommodation, to suit a variety of bugets, all with en suite shower or bath.
You are welcome to bring pets by prior arrangement - finding pet-friendly places to stay can be a problem, but the Seacrest welcomes them as much as their owners. Please call us to check availability of a pet-friendly room. There is a small charge.
Reviews and Ratings
I used the feeding/baby change room next to Boots at Gunwharf today, it was my first outing with my baby who is only a week old. The facilities were lovely, clean and comfortable and the lady attending (Cath?) was very helpful and friendly. Unfortunately due to baby brain I left my phone in the room when I left, when I got home I rang guest services who thankfully had it as it had been handed it and when I went to pick it up they had charged it for me as well!!! Amazing service, thank you all so much from a sleep deprived mum.
Just love this place. Every shop assistant was friendly and so helpful. Coach is great and Geraffe food and staff were amazing. Just avoid all bar one - really poor service but everything else was a top notch experience- you have to give it a visit!