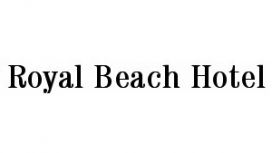 Picture yourself in a wonderful Victorian hotel enjoying panoramic views over the Solent and here you have the BEST WESTERN Royal Beach Hotel Portsmouth. Standing proudly on the seafront at Southsea since 1866, this historic hotel evokes an authentic feeling of bygone days making it one of the most popular hotels in Portsmouth. Step inside and sample the atmosphere experienced by generation upon generation. Magnificent chandeliers, grand staircases, seafaring memorabilia, enchanting restaurants, two lifts and a relaxing sea view lounge to wind away the hours. The majority of the hotels spacious 124 bedrooms have recently been refurbished to a high standard. A fine selection of executive suites, twin rooms, double rooms and single rooms are available many with delightful sea views. All of the bedrooms enjoy complimentary high speed Wi-Fi. Free onsite (limited) parking is available with overflow complimentary parking in adjacent streets.
---
Reviews and Ratings
This hotel is always a lovely place to stay. Being just opposite Southsea promenade and a short bus ride from central Portsmouth, it has a great location. We have stayed several times when visiting local shopping areas, historical sites and when travelling to France via ferry. We have paid for a sea view room, with breakfast and I would say it's good value. Comfortable bed, also a seating area to while away an hour with a coffee, good book and watching the boats go by. The staff are very friendly and helpful e.g. on finding our room didn't have a hairdryer, one was found for me within 5 minutes and delivered to the room with a smile & an apology. We have eaten at the hotel a few times - breakfast has everything you could want (buffet style) and the bar menu has something for everyone at prices not way above a good pub. After a filling breakfast, a walk along the prom is perfect to help digestion .. and both the royal marines museum or DD landings museum as well as Southsea castle are easy to get to. A bus stops just outside the hotel to get to the naval dockyard and/or Gunwharf quays shopping area. Local shopping in Southsea is also good.
Even though parking in the car park is challenging the welcome from the lovely reception staff makes it all worthwhile. It is a hotel in a time warp even though rooms are newly decorated. All spotlessly clean. All staff are friendly and efficient. Positively the best Chicken Ceasar Salad too! Perfect location and worth paying for the Seaview. I only get to stay due to work commitments but love it.