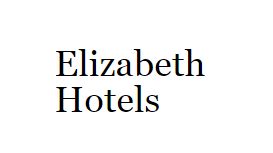 Years ago, before the internet was born, staying in an hotel went by recommendation alone as you never really knew what the hotel room, guest house or Inn would be like before you arrived. Now thanks to the internet and photos and reviews you don't have to have a nasty surprise when booking an old style hotel and just find out that it's old.
Now you can find old style luxurious hotels, guest houses and inns with rooms to whet any appetite and ensure a secure a good night's sleep for all the family before you even venture past the door for your quick getaway, short break or business trip.
Elizabeth Hotels tries to find niche hotels to supply their customers and those passing through, coupled with regular hotel deals, short breaks discount and offers on hotel rooms and additional day stays, we hope to find you short breaks at hotels, guest hotels and Inns in the UK at the right price to fit your budget, luxury but not expensive, cheap but not lacking the stars your require.
---
Reviews and Ratings
We do not have any reviews about Hotel Hatfield available right now.