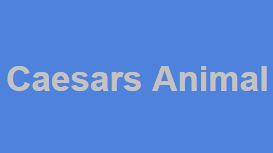 Here at Caesars we are a small family run business that offers you peace of mind whilst on holiday that your pet is being loved and cared for as one of our family. We have a fully refurbished site that opened on the 21st May 2011 and have had rave reviews since opening. We offer clean, warm and cosy units for both your dogs and cats. We require cats and dogs to be fully vaccinated and up to date with their annual boosters.
We also require dogs to have the Kennel Cough vaccination. Therefore, unlike claims from house sitters, your animal will not just have one or two visits a day from a sitter, they will get used to us and have round the clock care, attention and fuss. As they are all vaccinated they are more likely to catch kennel cough from the local park, likewise with cat flu.
---
Reviews and Ratings
We do not have any reviews about Caesars Animal Hotel available right now.