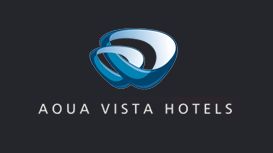 Welcome to a luxurious line-up of the most beautiful hotels; at Aqua Vista Hotels, we set a standard of our very own. Raising the bar globally with truly extraordinary properties, stick with us and we can guarantee a tailored trip that will transform all your dreams to memories. From romantic breaks in sun-soaked locations where the smallest details count, to 'your-home-but-better' suites and villas that offer private pools. And our handpicked spots tick off criteria on everyone's wish list, with spectacular locations, first-class service and quintessential touches blending harmoniously. Each of our members sets the stage to forge memories of bliss, exuding style and elegance with intricate architecture. But, what truly raises the bar in these one-of-a-kind destinations is the friendly, polite and relaxed service bestowed on each of their guests. Ensuring no ask is ever too small, you'll experience dream-like stays, where all the planning is done for you so you can relax at last.
---
Contact Details
Aqua Vista Hotels
UNIT 3C HAMPTON WORKS 117-119 SHEEN LANE
East Sheen, South West London
SW14 8AE
Larger Map
Get Directions
Reviews and Ratings
We do not have any reviews about Aqua Vista Hotels available right now.